Industrial &
Commercial Insulation
We know it's what's on the inside that matters most. Develop a tailor-made insulation solution for your jobsite or workspace with F & H's Commercial & Industrial insulation services.
WELCOME TO F & H INSULATION SALES & SERVICE
Where Keeping Your Environment Safe is our #1 Priority.
With over four decades of experience working with commercial and industrial insulation, F & H helps industry leaders build a cleaner, safer, and more reliable place to work.
SAFETY
Our philosophies of Target Zero Incidents and a Drug-Free Workplace are fundamental ideals at F&H. Because of our commitment to these philosophies, we have created an award-winning safety program that enables us to consistently exceed the expectations of our customers by providing continuing support, education, training, and technical expertise for all workplace safety concerns.
HAVE AN UPCOMING PROJECT?
Do you have an upcoming project? Are you looking for commercial or industrial insulation, scaffolding, or coatings? Contact us today and schedule a time for a member of our sales team to go over all of your project needs.
Industrial &
Commercial Insulation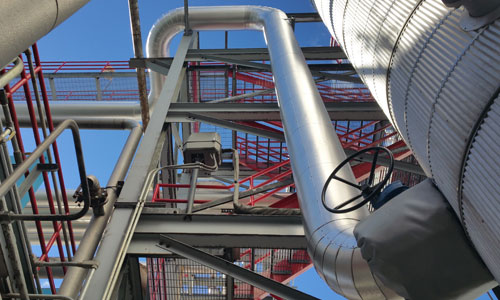 Proper insulation is key to an efficient and protected workspace–customize yours today.
For the safest scaffold designs and rentals, F&H is your full-service solution from erection to dismantle.
F&H Coatings is a full-service professional industrial and commercial painting contractor.