INDUSTRIAL & COMMERCIAL INSULATION
Across the industry, insulation is critical to reduce emissions and noise levels, control energy costs, enhance process performance, and many other benefits that promote a healthy and strong workplace. Systems that require insulation include any process that carries or stores liquid, gas, air, or product in which the temperature of the ambient air affects the temperature of the substance being transferred or stored. The first step to protecting your products and materials begins with how (and how well) it is insulated.
F&H Insulation Sales and Service, Inc has a long history of supplying, distributing, and installing mechanical insulation in commercial and industrial applications.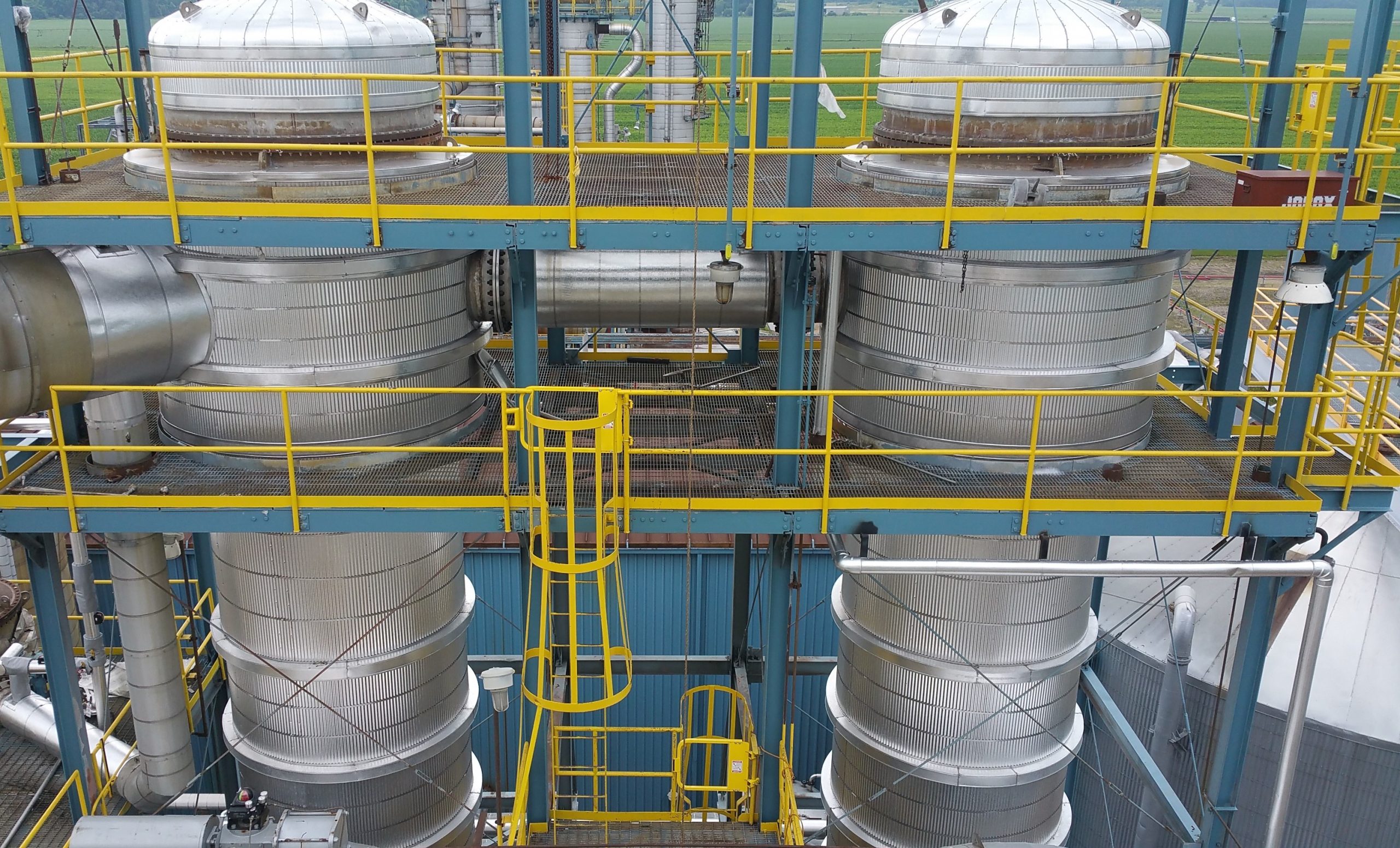 EXPERIENCE
Refineries & Utility Companies
F&H provides personnel flexibility to quicken job turn-arounds and effectively manage any outages you may be experiencing.
Medical Centers
In order to protect your workplace, we are equipped and highly-trained to isolate and secure sensitive areas
Schools
F&H is equipped to complete projects within a limited time frame.
Ethanol Plants
From dryer systems to full-scale plants, F&H has extensive experience working safely around dangerous and/or volatile materials.
Manufacturing Facilities
To minimize your downtime, we operate 24-hours a day.
Engineered insulation systems by F&H extend to all types of projects and equipment: ventilation systems, fire wrapping, plumbing and mechanical systems, refrigeration and food grade piping.
As one of the region's oldest and most experienced specialty contractors, our insulation work in the industry is renowned. We are one of the few single-source contractors in the region to provide insulation, lagging fabrication, and scaffolding services.
F&H's highly experienced and talented Project Managers oversee every facet of each project – quality control, labor, scheduling, and cost.
SERVICES PROVIDED INCLUDE:
Insulation & Lagging for Piping and Mechanical Systems
Removable Insulation Systems
Tank Insulation Systems
Equipment Insulation Systems
WHAT YOU CAN EXPECT:
Projects Completed on Schedule and Within Budget
Superior Project Management
Coordination with Other Trades
Trained Crews
Labor and Material Controls
Excellent Communication
Constructibility Review if Requested
Quick Resolution of Issues
100% Commitment to Safety & Professionalism
Our mission is to maximize customer satisfaction by providing the highest levels of safety, quality, and productivity, while still maintaining personal and professional integrity.